Juan Carlos Trigo Díaz September 30 2008
Después de vacilar con mi iPhone durante 3 días, éste se va al servicio técnico.
Sonaba como una moto, supongo que el disco duro y no te dan uno nuevo, vaya morro y que conste que lo he llevado antes de los 15 días,jajaja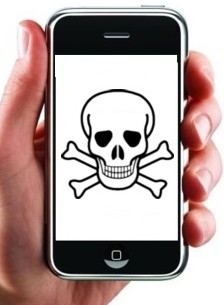 Desde el segundo día se empezó a escuchar el disco duro y cuando hablas parecía que había una mosca dentro.
Haciendo la prueba con el iPhone de mi compi, el suyo no hacia ningún ruido.
Espero tenerlo para la Kedada, por el tema de la envidia, jejeje,
saludos
PD: Por cierto Albert ! and the winner isssssssssssssssssssssssss!