If you deploy a Domino 8.5 server and open your webmail you can see information about your iNotes build.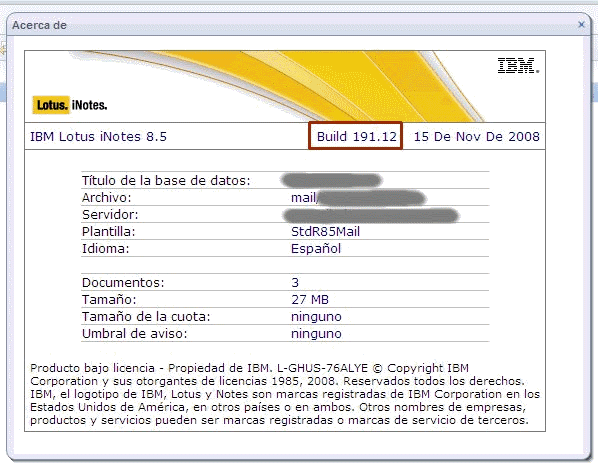 There are some mistakes in the "
More Information
" document. You can read
119.12CHF2
but the correct fix name is
191.12CHF2
, I think.....
Si vamos a Fix Central veremos un fix llamado
dwahf_v8.5.0.0._191.12CHF2
. El documento que aparece en el enlace
More Information
tiene varios errores tipográficos y habla de un supuesto dwahf_v8.5.0.0_
119
.12CHF2 lo cual es
incorrecto
. El valor correcto es 191.12CHF2. A alguien le ha traicionado la mente o la mano, :-).