These are some useful applications for the Nokia E series smartphones. Some of that can be also installed in non E series Nokia phones.


Dictionary
- Menu -> Office -> Dictionary
You can free download languages from Nokia and make word or phrasal verbs from / to different languages. And also the phone can read these translations with voice if you have downloaded the voices language pack. Press over the words and listen it. You can improve your pronunciation foreign language. If you travel abroad, it can be very useful.


Themes
- Menu - > Themes -> General
My favourite theme is the one called
TheBlackDMMM00012
which is free from Nokia website. Sometimes it's difficult to find in the "horrible" Nokia website so if you have problems to find it post a comment and I will email to you (.sis file).


Skype -
Download from skype.com and enjoy free IM and voice calls.


Modem -
Menu -> Connectivity -> Modem. You can use the smartphone as a sporadic 3,5 G modem for your notebook.


Youtube
- Menu -> Installations - > Youtube. For free time. Incredible finish for such a small screen (Nokia E71).


Snaptu
- Download form http://m.snaptu.com A free applications bundle (Facebook, twitter, Sudoku, Picassa, Flicker, etc.) with an iPhone like interface (icons and page navigation).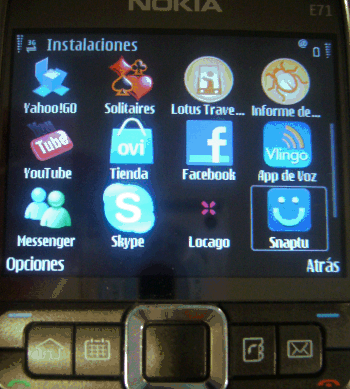 Radio
. Only a word. Perfect. When you have a call, the smartphone automatically fade outs the radio and enters the phone call. I'm sorry for the iPhone / BB users, :-)
And, of course, you have Lotus Notes Traveler, Lotus Sametime, Windows Live - for those who use Hotmail -, and MS Messenger. But the killer one is the native Nokia Maps Navigator. I've just tested in Barcelona and impressed me. GPS Navigation with voices and radars warning. You have a true A-GPS built-in. The good it's you cand download worlwide free maps from Nokia but also you can use as a walking or touristic guide. Where can I find an Italian restaurant from here? Or a rent a car office? Or a supermarket? Or a fast food restaurant? And the best is that you can use with or without Internet data connection so if you are abroad you will be very very happy.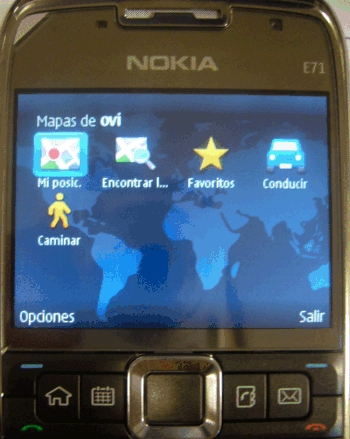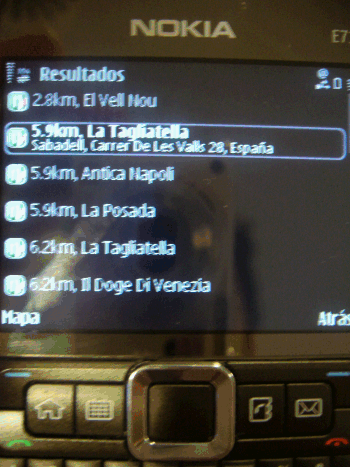 The whole worldwide maps are 5.53 Gb. But you can free download only the country maps you need. USA, Canada, France, Italy, Germany and Spain are very detailed and you can download the country map or only specifical regions. Be careful with the USA. It's the "heaviest" country map, 1.39 Gb. And don't forget to download the voice guides as well. Enjoy it.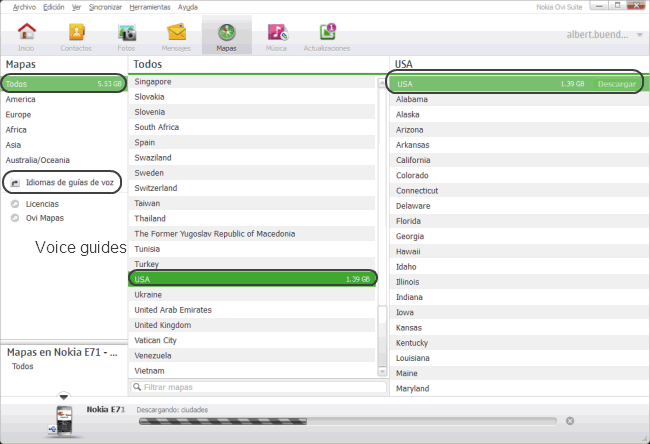 If you know a useful application for the Nokia smartphones, please share it.