Are you tired of your boring theme for xp? Try this, it will impress you. I've been testing this pack for 2 months and is perfect even a beta2. Very recommended. Long live XP. You can switch to Vista, W7 or Leopard themes !
Author: Isso Project (Chile)
Blog:
http://isso-sys.blogspot.com/
Download:
http://rapidshare.com/files/221739434/issopack-5.0-beta2.zip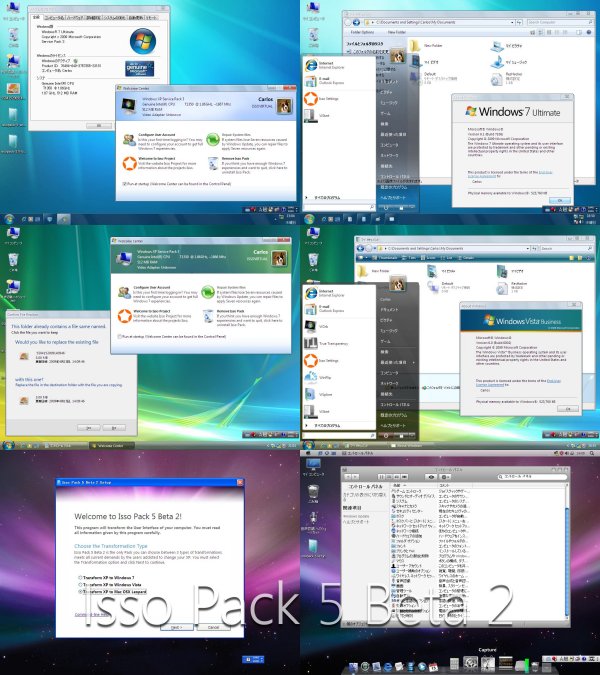 ¿Estás cansado de tu tema gráfico de Windows XP? Prueba este tema gráfico. ¡Larga vida a XP! Te va a impresionar. Llevo probando este tema durante 2 meses y va perfecto aún siendo una beta2. Muy recomendado. Puedes cambiar entre los temas gráficos de Vista, W7 y Mac. El tema que yo tengo es Mac y va de perlas. Excelente trabajo de Isso Project desde Chile.

My desk / Mi escritorio